Over this past weekend we travelled to Elmira, New York to visit with some friends and attend a dear friend's wedding. It was an amazing time of year to be driving up the up the east coast. The mountains were gorgeous, and it was a great time the three of us hanging out in the car.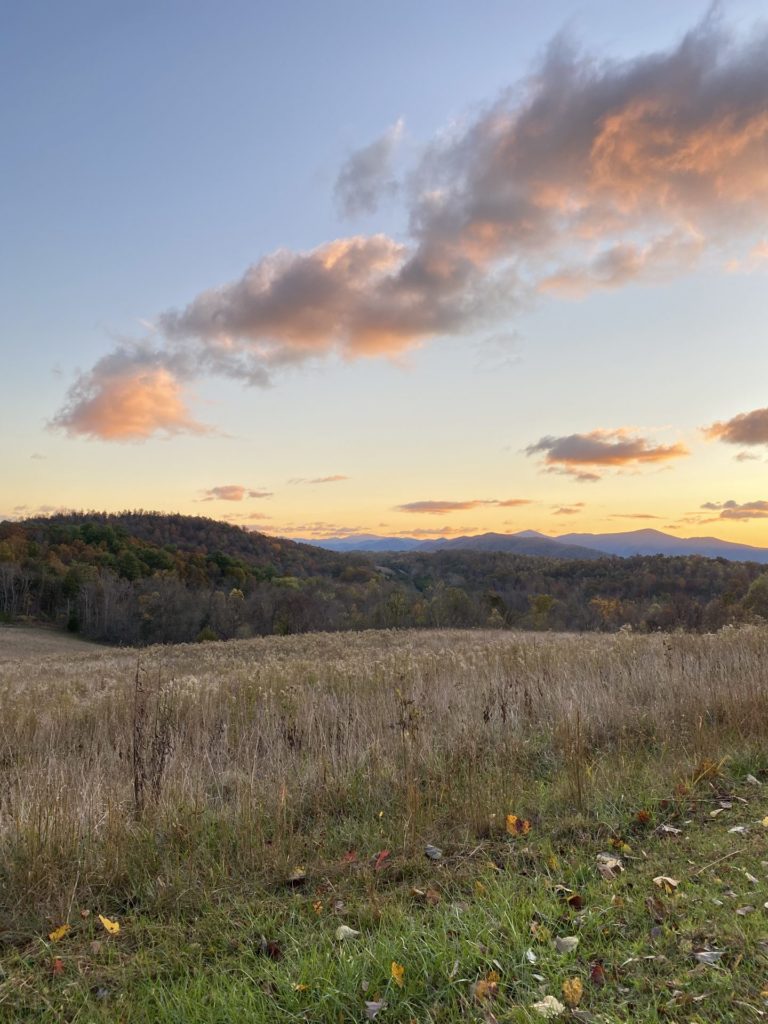 We took a short 2.5 hour drive to stay with cousins in Blacksburg, VA, and then continued on the remaining trip north the next day.
We saw some great mountain views, and the wedding was incredibly sweet. We are so excited for our friends and wish them the very best on their new journey.
On our tip home we decided to take a small trek 1.5 hours out of our way to see Fallingwaters in Mills River, PA. This was a beautiful house designed by Frank Lloyd Wright over the top of a waterfall in the side of a mountain. It's been on Recah's bucket list to go and see. This was the perfect time of year to see it as the weather was nice and the Gold leaves made a perfect backdrop for the house.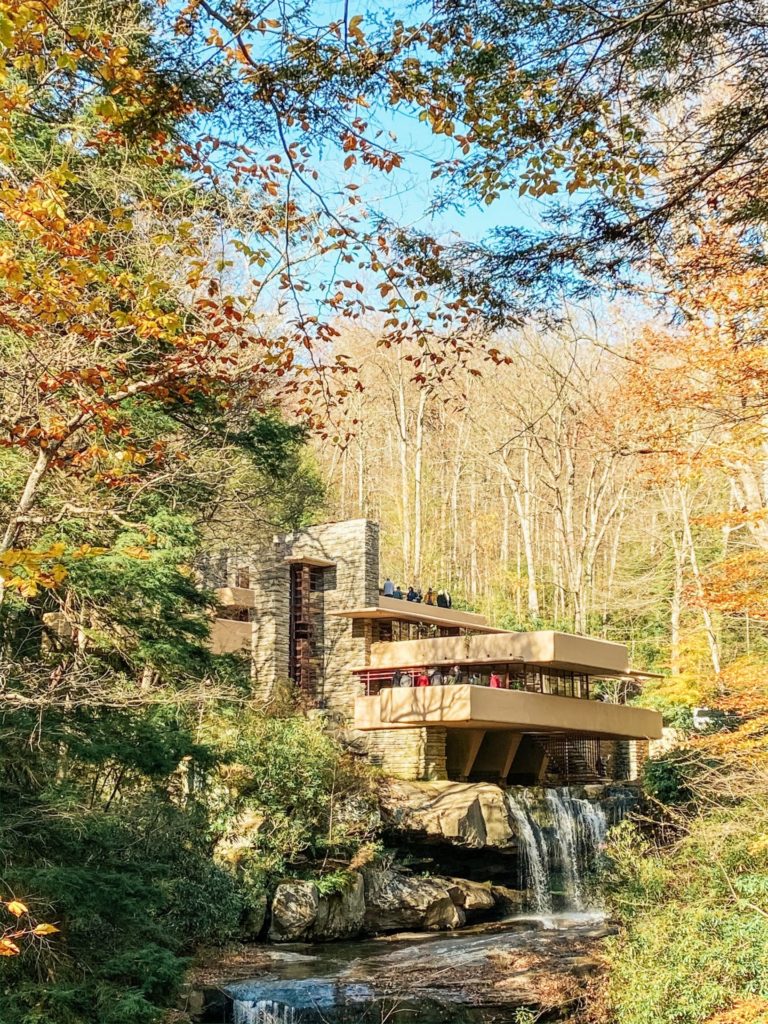 Grayson was also super excited to see "The Waterfall House" that he has read about in his little book of architecture many times.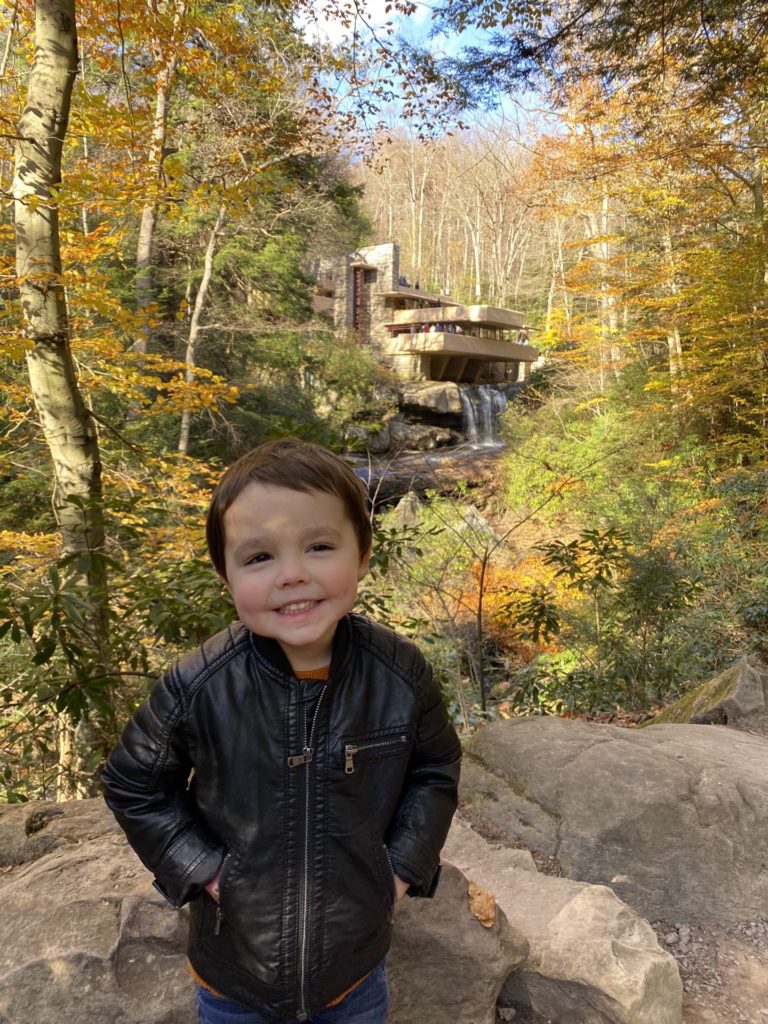 Overall it was an extremely fun trip and we are so very glad that we drive it. Grayson did very well in the car the entire time. It was a very sweet wedding, and We were very glad to get home on Sunday night.
With much help from our friends and family we are now 24% funded for our Adoption! We have launched and completed the first phase of the T-Shirt campaign and the first round of shirts has been shipped out. The second phase of the T-Shirt campaign is about to end in 3 days, and they will be shipped out on November 19th. (Feel free to see the Bonfire campaign here if you still want a T-Shirt: https://www.bonfire.com/harwardadoption/)
24% means that we have crossed the threshold for what we needed to pay to begin our home study. These funds came through right before the bill was due to begin the process. We knew from the very beginning that this was God's will for our family, and we knew that we had to put it all in God's hands to provide for this adoption. It's amazing to see how God fills the needs before they are due.
In the next week or so we will sit down with our social worker and provided everything goes well, we will be approved by the end of the year.
The fee to begin our home study ($3500) has been fully funded and paid as of this week. At the approval of our home study we will owe the next phase which will be $7500.
Thank you to everyone that has been a part of this process so far.
We are beginning our next fundraiser that will help us to complete the next phase that we need. 
If you'd like to participate, please pick a number (or multiple numbers!) from the image that is STILL WHITE and send us an email at family@dustenandrecah.com. The number you pick will be the amount you pay (so square number 34 would mean you will donate $34 to the family.) Once you have commented, we will "color" in that square!
Please comment what square you would like to pledge, and then click on this link to donate and cover a square: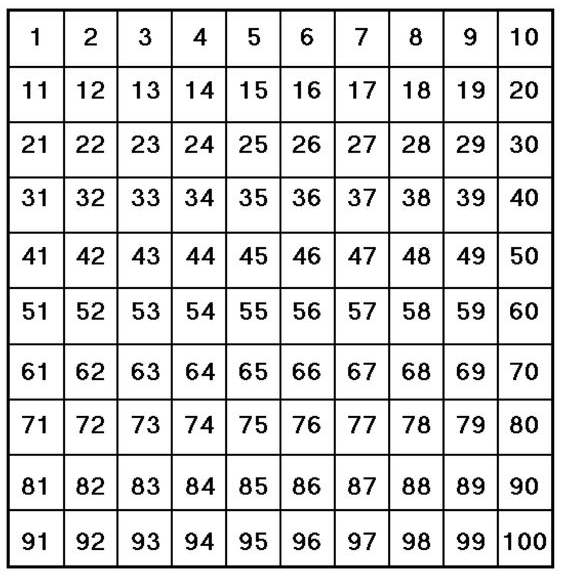 TOGETHER, we can do this!!!